A lot of times we tend to feel a sense of lack in particular aspects of our life, be it relationships, financial matters, peace of mind or health. And very often we are unaware of this tendency of our mind to reel under this sense of lack. On Wisdom Saturday, we bring you five hitherto untold secrets to unlock abundance in your life.
Have you observed how people in some of the developing countries have been able to preserve commonly desired values like happiness, peace (in the midst of chaos) and joy in spite of material poverty?
Shared by global spiritual master and humanitarian Gurudev Sri Sri Ravi Shankar who founded the International Association For Human Values, these simple sutras or keys rooted in oriental wisdom, change the way you have been looking at your material life so far.
1.Abundance and indebtedness coexist
"When you say you are indebted(to someone), that means you have received something! Otherwise how can you be indebted?" says Sri Sri, "Those who have received should feel indebted. Be thankful for having received."
Feeling of gratitude is closely tied to abundance and both these elements grow together.  "The more abundance you have, the more indebted you will feel," says Sri Sri, "And when you feel indebted and grateful, more abundance comes to you."
2.Knowing the truth that anyway nothing belongs to you
"You think you are indebted, but you really are not," says Sri Sri. Yet, according to him, it is better to feel totally indebted, "because every bit of what you have doesn't belong to you anyway, including your own body. When you are infinitely grateful for your body, for Knowledge, for things you have received, and for your own life, then you bask in the abundance of the Creator."
3.Anugraha
Anugraha is a beautiful ancient Sanskirit concept that broadly translates to grace. "Nothing is possible in life without anugraha," says Sri Sri. "When you receive a lot without making efforts for it, then it is said that you are blessed with anugraha."
Usually one works hard at their job and then receives a pay for it. "So you say, 'I have earned my money'. But if someone gives you a gift, you do not say, 'I have earned these gifts," he explains, "Can something that is earned be called a gift? No. You receive gifts without any efforts."
4.How does Anugraha work?
"So when you receive a great gift or an award that you feel you did not deserve, then that is called anugraha. When we receive something that we are not deserving of, or which exceeds our capabilities, then that is what is called Grace. When we see that in our life, we have received far more than what we deserve or are capable of, then gratitude dawns in us. We become thankful, complaints disappear and abundance grows," says Sri Sri,
5."A person who is grateful never experiences lack of anything."
Sri Sri points to what underlies the feeling of lack.
"Who experiences a lack in life? One who thinks that 'I am so capable yet I got nothing," he says.
He further shares one of the deepest mystical secrets of life, "When you have this feeling in your heart that you have always received more than what you asked for, or more than what you deserved, then deep gratitude arises in you. When there is gratitude, there will never be a lack of anything in life. For such a person, whatever he wishes for will keep getting fulfilled."
About Sri Sri Ravi Shankar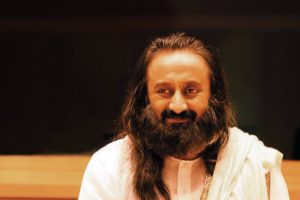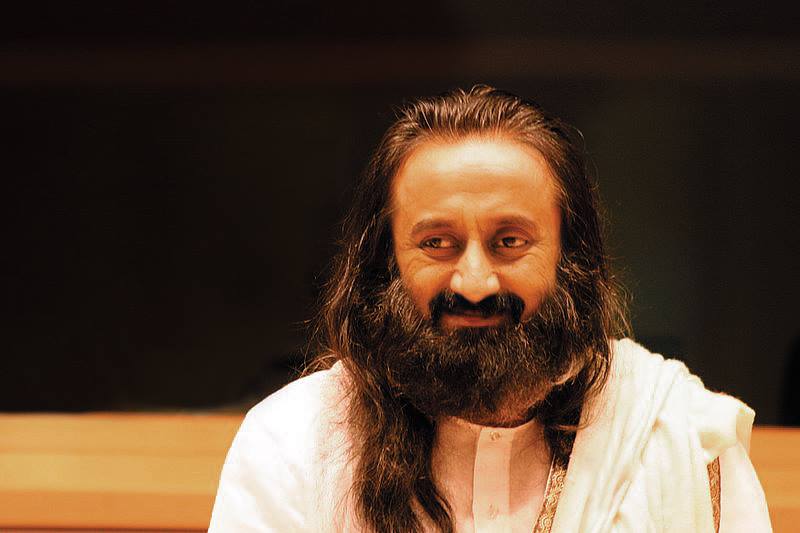 Sri Sri Ravi Shankar or Gurudev as he is reverently addressed as, is an international humanitarian leader and a spiritual master who is the global rallying voice of this generation's collective call for peace.

Named one of the "Seven Most Powerful People in India," by Forbes, his world-renowned meditation techniques helped end the 60-year conflict in Colombia. He has been credited with bringing opposing parties together to facilitate meditation and peace talks in Iraq, Cote d'Ivoire and India.

Founder of the Art of Living Foundation and International Association for Human Values, Sri Sri is leading the way toward peace and tolerance through meditation and humanitarian efforts. Over 35 years, his programs and initiatives have touched the lives of over 370 million people in over 150 countries.
"Sudarshan Kriya," the meditation technique introduced by Sri Sri is backed by research and implemented in schools, corporations, prisons, refugee camps and retreat centers around the world. As a spiritual teacher, Sri Sri has rekindled traditions of yoga and meditation that have helped millions of people achieve personal and social transformation by relieving stress and discovering inner peace in daily life.
If you want to live and experience what peace is, even if for a few minutes in your day, here is a short guided meditation led by Gurudev, for just the right start of your day or may be the mid-day boost of Prana (life force) that you need for your day.
---